One thing I love about living in Jacksonville is all of the great choices when it comes to unique places to eat! And if you're a foodie with a sweet tooth like me – this list is especially important when living on the First Coast. So whether you live here of are just visiting, make sure to give these five places a try while you're in town!
1. Mini Bar Donuts (@minibardonuts)
The Mini Bar is a relatively new donut shop in the area. Located down by the beach, the shop offers a full menu of mini donuts with fun topping variations and customizations available. Not to mention, the coffee is absolutely delicious! If you ever get a chance to visit, I recommend ordering the churro donut from their secret menu and getting yourself the cereal milk late. Yum!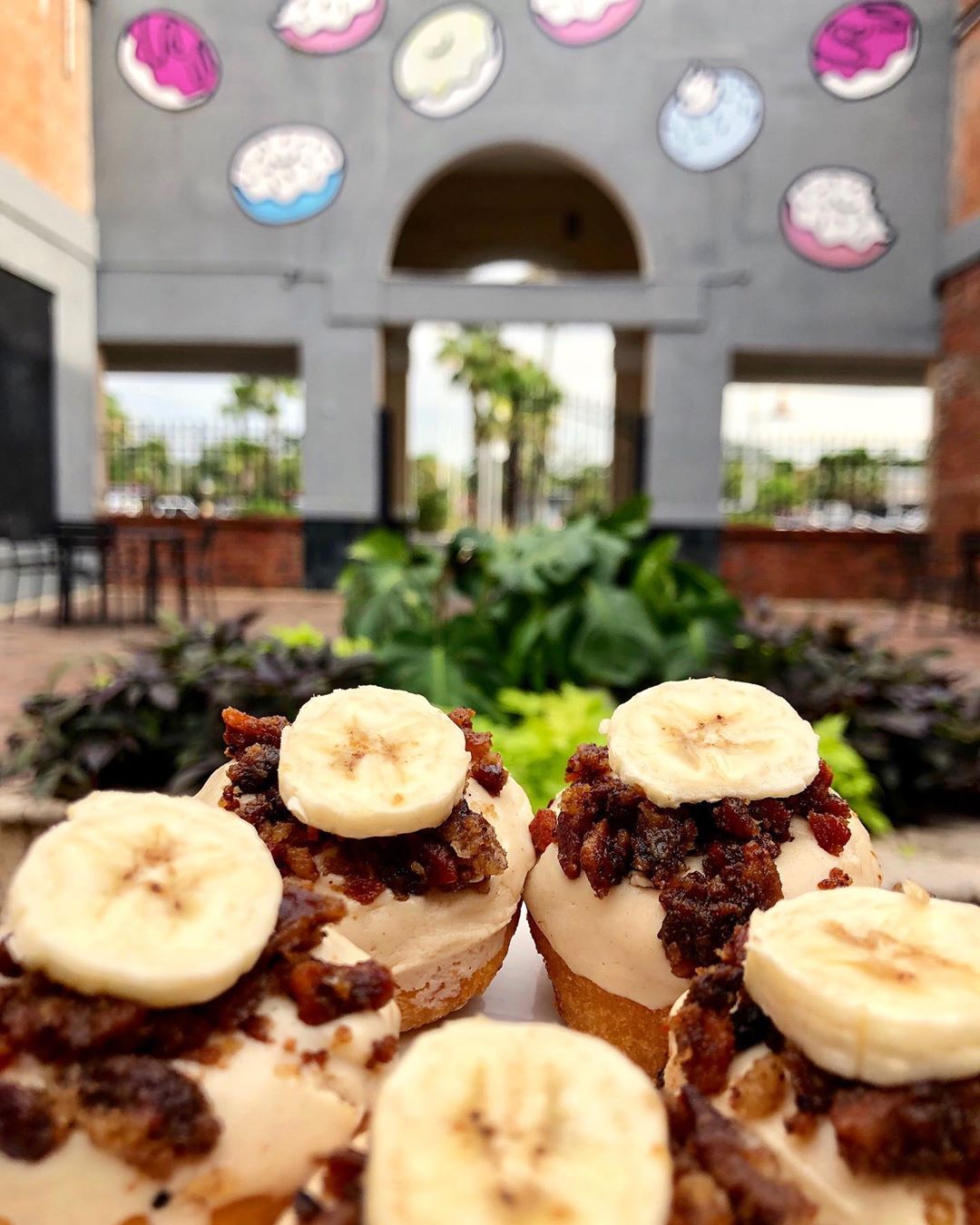 2. Good Dough (@good.dough)
Unlike its predecessor up top, Good Dough's donuts are anything but mini! These scrumptious donuts come in a variety of flavors – but don't get too attached cause the menu changes each month. This way, they incorporate in-season ingredients into their new creations! With two locations in the Jacksonville area, you're never too far from a donut fix! And trust us when we say, this place is a must!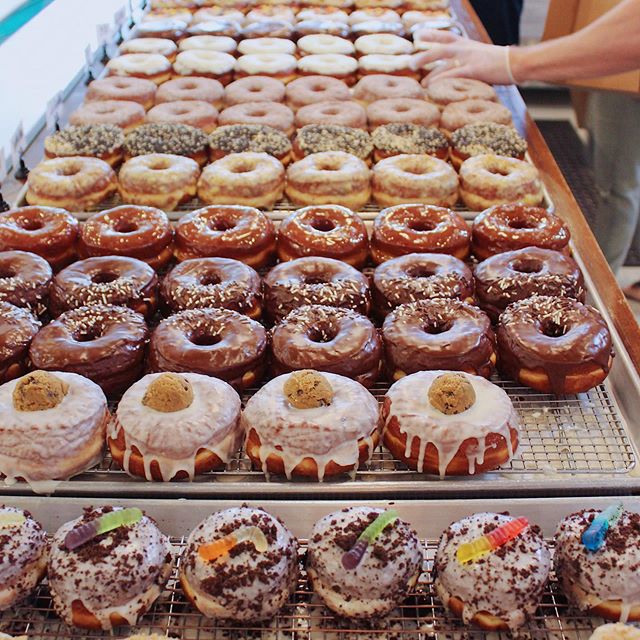 3. Cinotti's Bakery (@cinottisbakery)

Not many bakeries can boast a cult following – but Cinotti's can! This Jacksonville famous bakery is well-known for a few of their menu items – including their pumpkin donut. It's a seasonal item and I promise, people wait all year for it! And if you're in the mood for some classic cookies or a delicious cupcake – Cinotti's has you covered!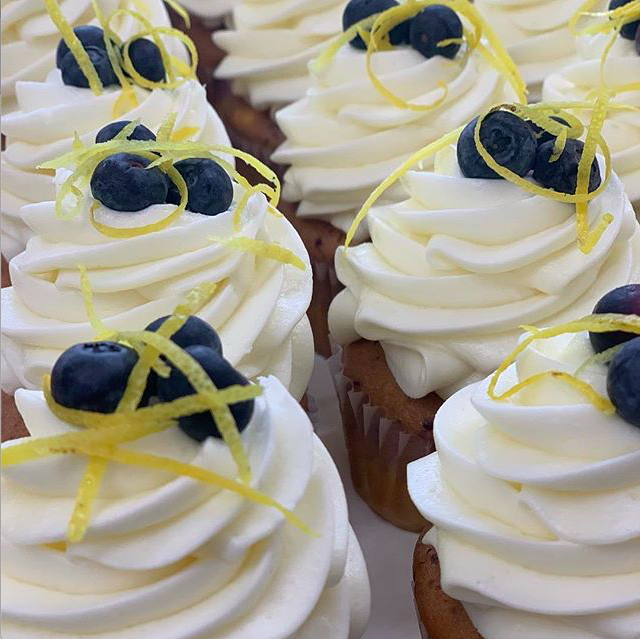 4. Peterbrooke Chocolatier (@peterbrookechocolatier)
Peterbrooke Chocolatier is definitely the type of place to avoid if you're on a diet… because it's addicting. I don't know how they make their chocolate but I swear it's got a one of a kind creamy flavor that is a good topping to just about anything they smother it in in store. Those items include bacon, smore's, rice krispie treats, nuts, pretzels, and a city favorite – popcorn! So if you're looking for a fun and interesting treat or even a gift for someone special – try out Peterbrooke! Oh and promise me you'll get the chocolate covered rice krispie… it's heaven!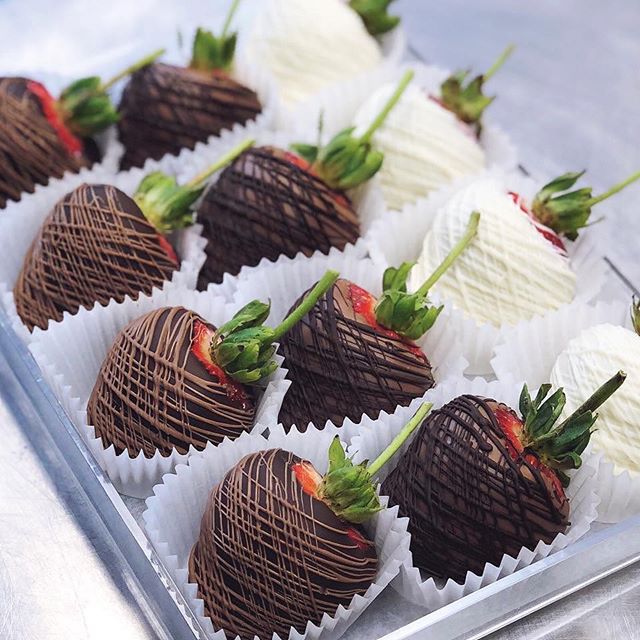 5. Mayday Icecream (@maydayicecream)
And last but not least, Mayday Icecream has a refreshing new take on classic ice cream flavors that you just have to try! With flavors like raja honey, blueberry toast crunch, and lavender mélange – you're sure to leave the shop with a smile on your face. And in the florida heat, this is the perfect place to quench that summer sweet tooth!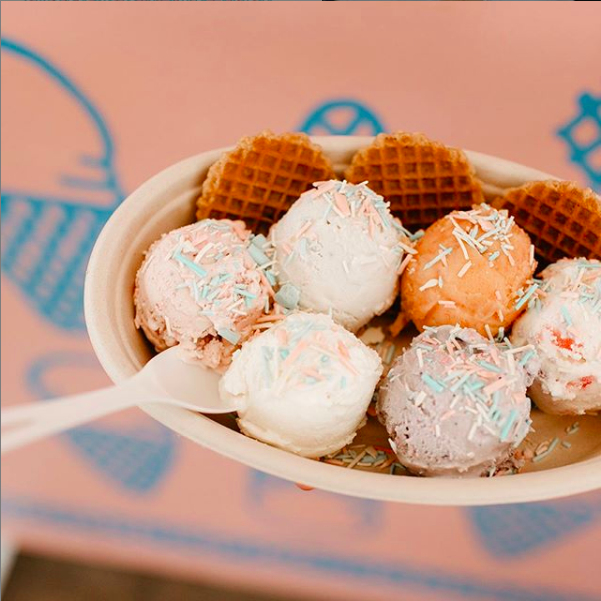 By: Angie
*All photos used in this post are from tagged social media profiles