A frequently asked question in the real estate biz has always been "what upgrades or renovations should I invest in that will help me sell my home later on?" Even when we're settled, we can't help but plan ahead – and that is not a bad thing. Being smart with the choices you make regarding your home will always have a good return when it comes time to sell. So to answer your question, here are the top 5 (in our opinion) renovations that will up the resale value of your home.

1. The Roof
Did you know that often times, contracts fall through and buyers back out because of issues with the roof of a home? It's a feature that comes under warranty for new builds, and has a coverage of about fifteen years when first installed – but often times, when it nears the end of the fifteen year mark, new buyers don't want to buy a house and immediately need to invest thousands in a new roof. For this reason, it's important to invest in keeping your roof up to date within the years of warranty coverage if you're hoping to get your asking price.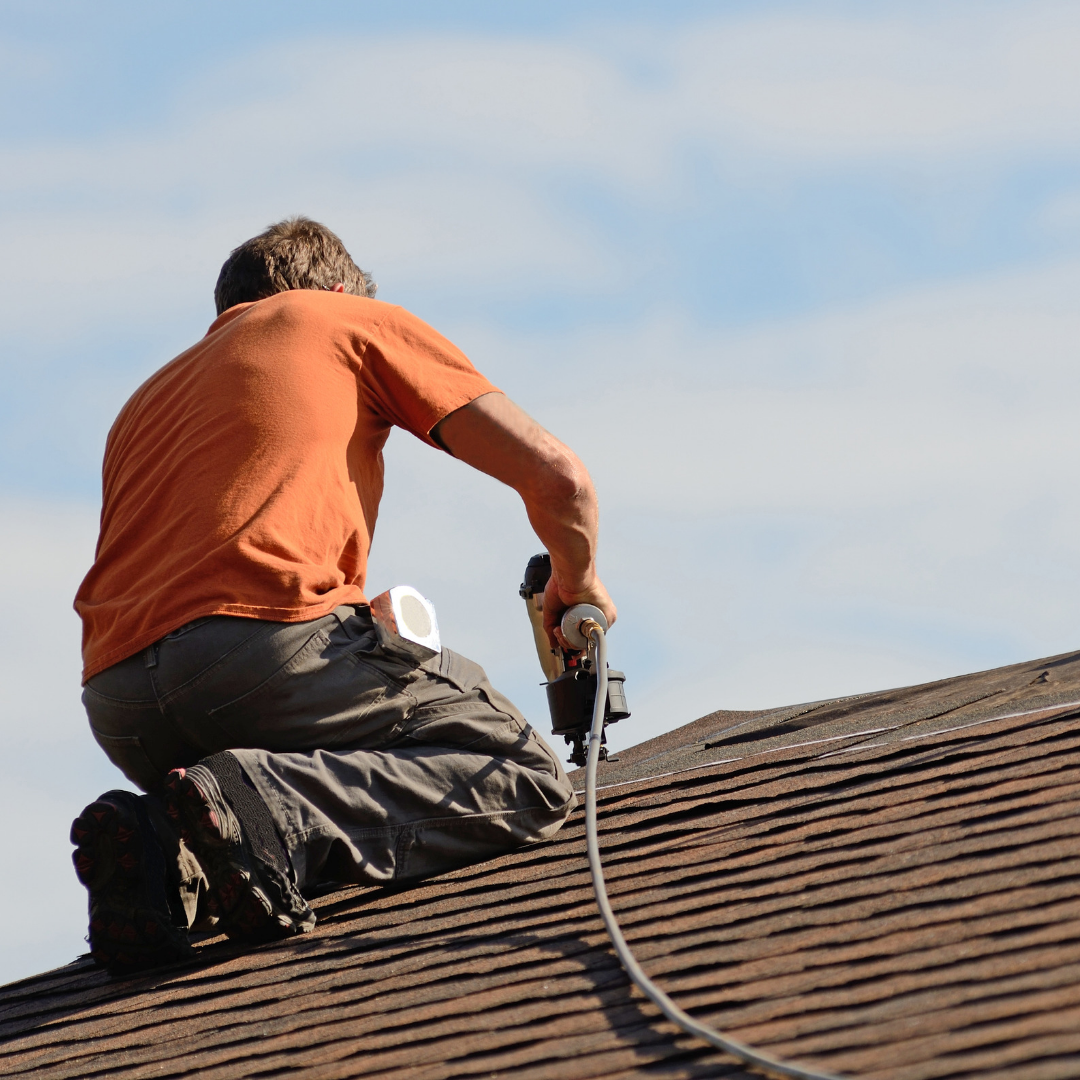 2. The Kitchen
Trends have a huge effect on the success of your home on the market. For example, right now – the trend is minimalist neutrals; this means white cabinets, granite or marble countertops and sleek stainless steel appliances. Keeping an eye on home trends when deciding to renovate is a smart move. It will give you the edge on the market when it comes to home aesthetic; and currently, aesthetic is about as important to buyers as a good foundation. Upgrading to a gourmet kitchen, installing wood shelves in the pantry, and opting for a deep or apron front sink are all good options when considering a kitchen reno.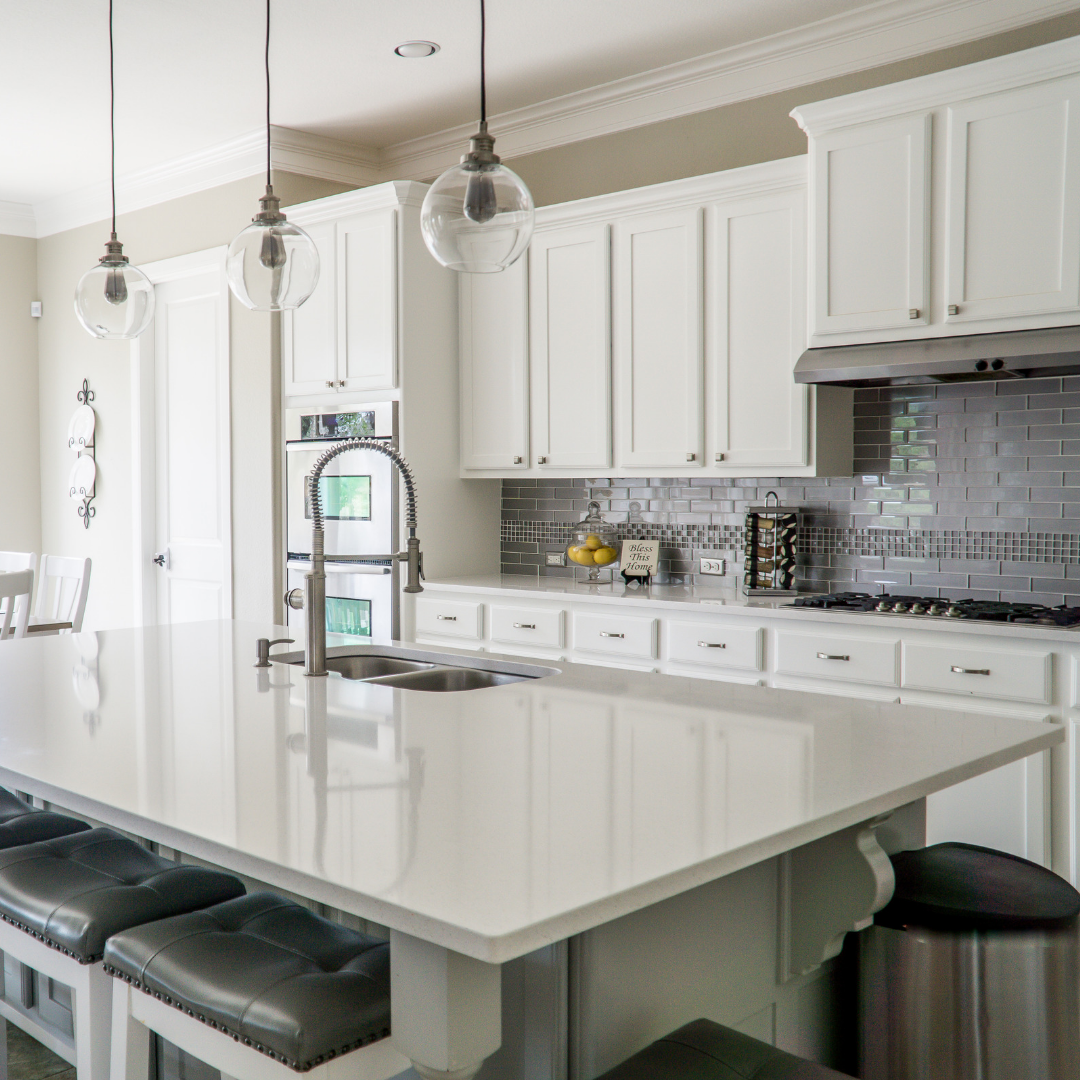 3. Flooring
If you are planning on selling a home with carpet, keep in mind that this can be a big turn-off to buyers. Carpets absorb dirt and smells through the years, no matter how often you clean. At the very least, getting a good carpet cleaning done is a necessity – but if you want to up your resale value, consider installing new upgraded carpets, wood or tile flooring. This will not only elevate the value of your home, it will also impress at showings and open houses. The most popular choices at the moment are gray-toned wood floors, faux wood tile floors, or light colored carpet.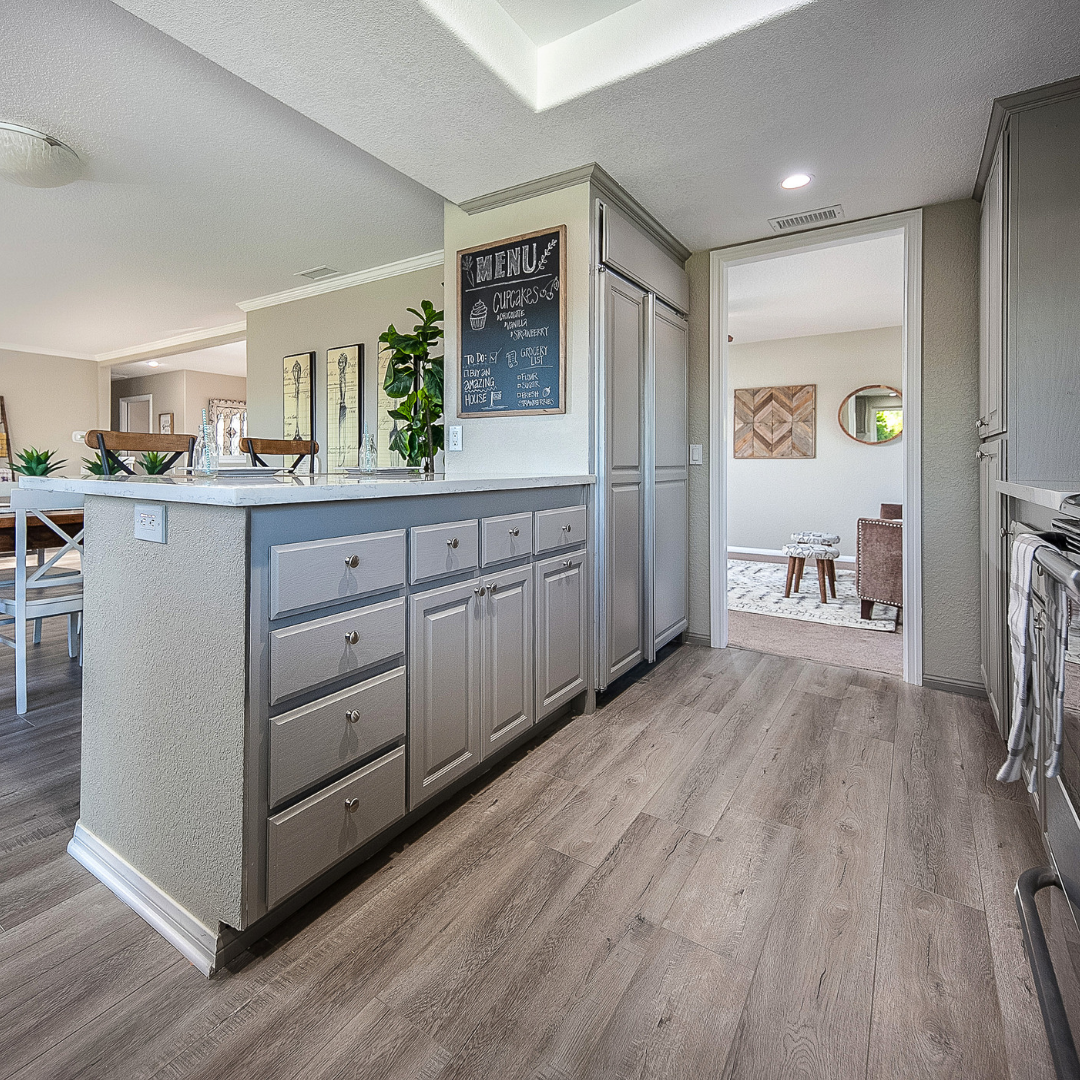 4. Small Accents that Go a Long Way
A fresh coat of paint is always a good idea when planning to sell your home, but taking this a step farther by installing wood trim accents is sure to set your home apart. Other small accents to consider are replacing the doorknobs on inside doors, installing hooks and knobs to kitchen cabinets and upgrading faucets and hardware in the bathrooms.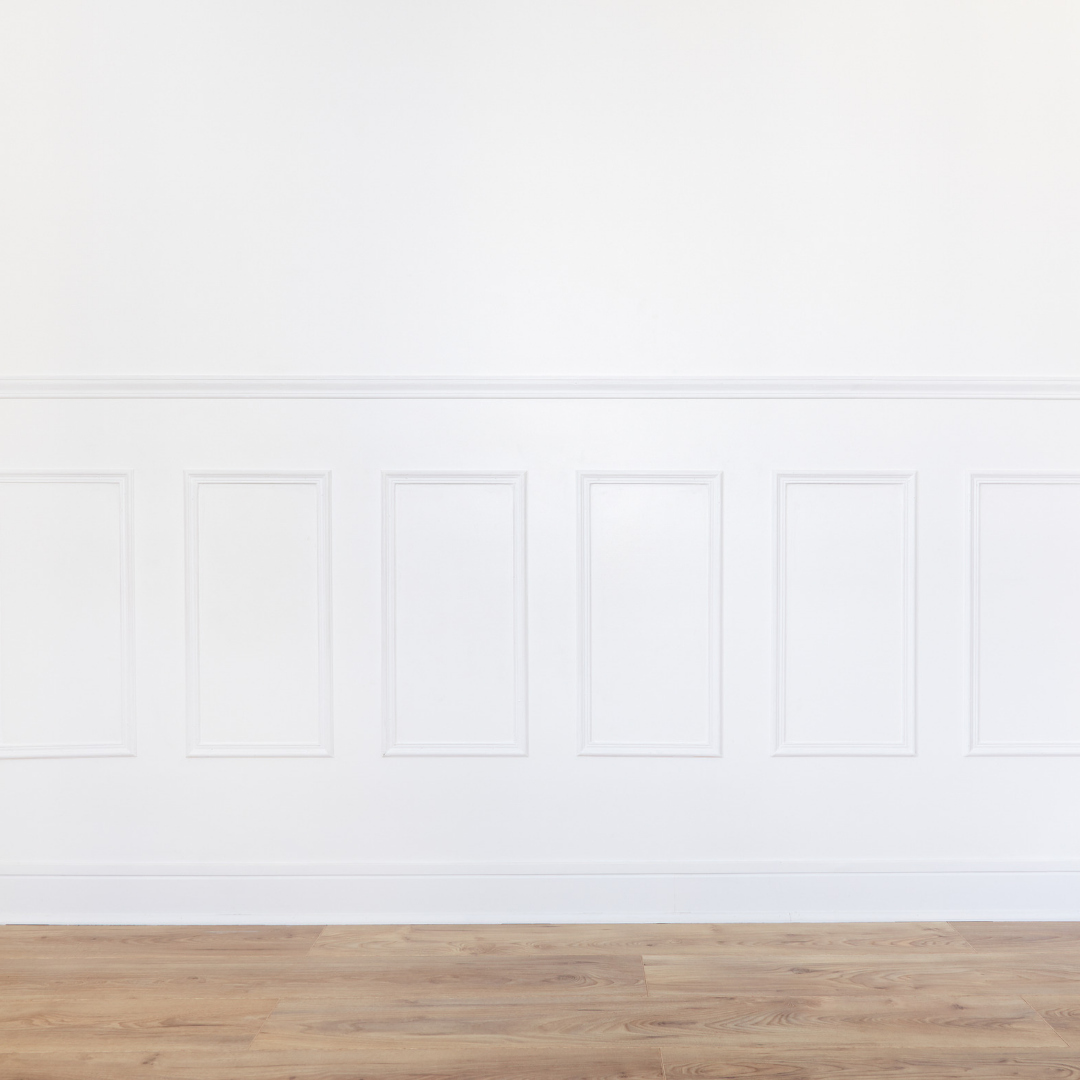 5. Outdoor Features
This last choice is particularly important in Florida. People want to be able to enjoy the Florida sun and not melt in the process. Good options for a backyard reno are: installing a screen lanai with a ceiling fan, a screened in or gated pool, a bar – complete with grill, outdoor fridge and serving area, and finally, if you live on the water… a deck. Upgrading your outdoor living space will undoubtedly make your house unique to the others on the market.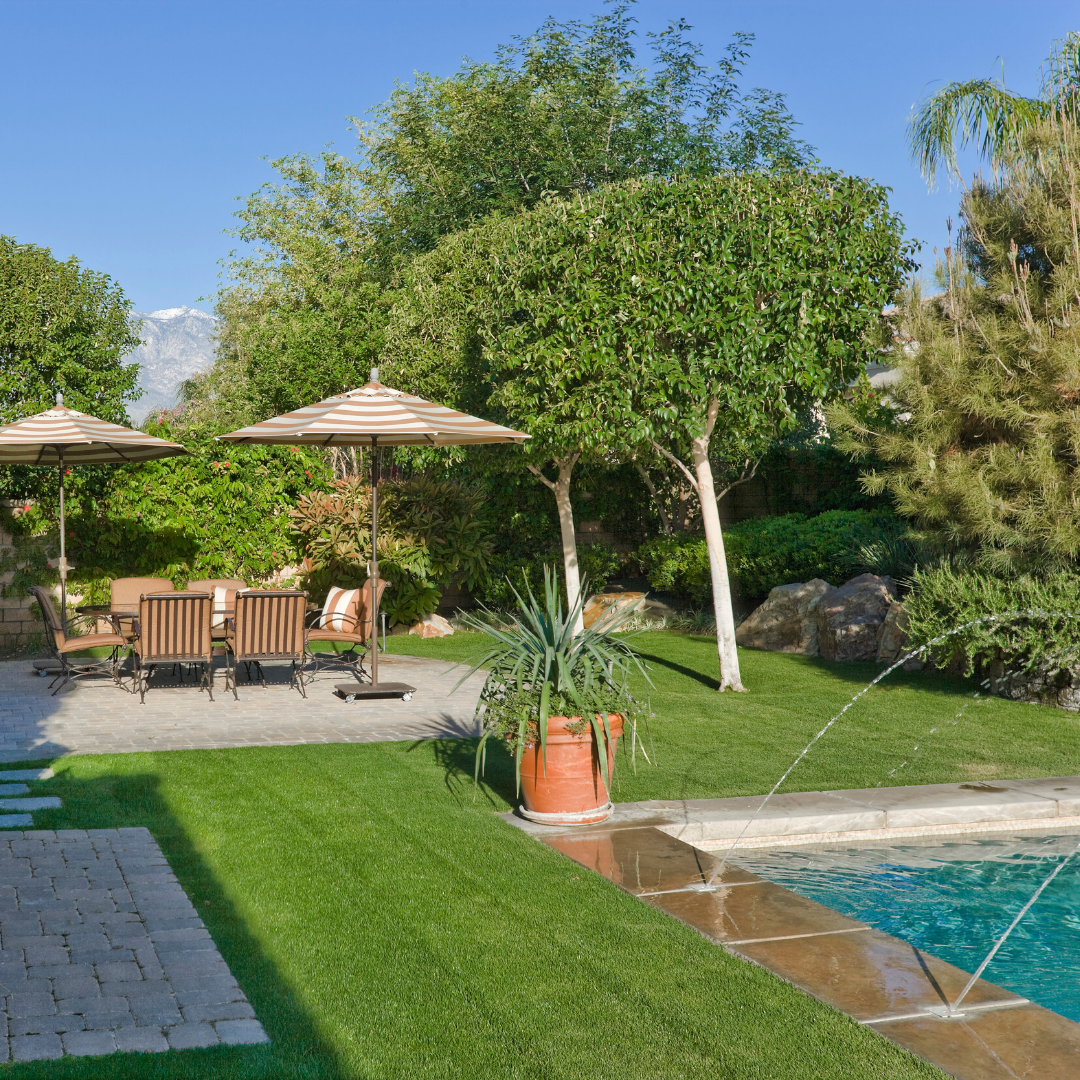 Although renovations can be intimidating and time consuming – they are so worth the effort in the end. Consider making these changes sooner rather than later so that you and your family get to enjoy the upgrades as well. So get to it and enjoy!