Picnic season is upon us and it's got me buzzing to go out and enjoy this beautiful spring weather! Going on a picnic with family is one of my favorite activities for so many reasons. The obvious one… food and the better one… quality time with those I love! Soaking up the sun and enjoying the fresh air together. Sounds perfect!
I scoured the internet (basically just amazon because… prime) to compile a list of all the things that could make your family picnic extra special. Whether it's a romantic date or a picnic for 9, these essentials are sure to add a lot of fun to your day!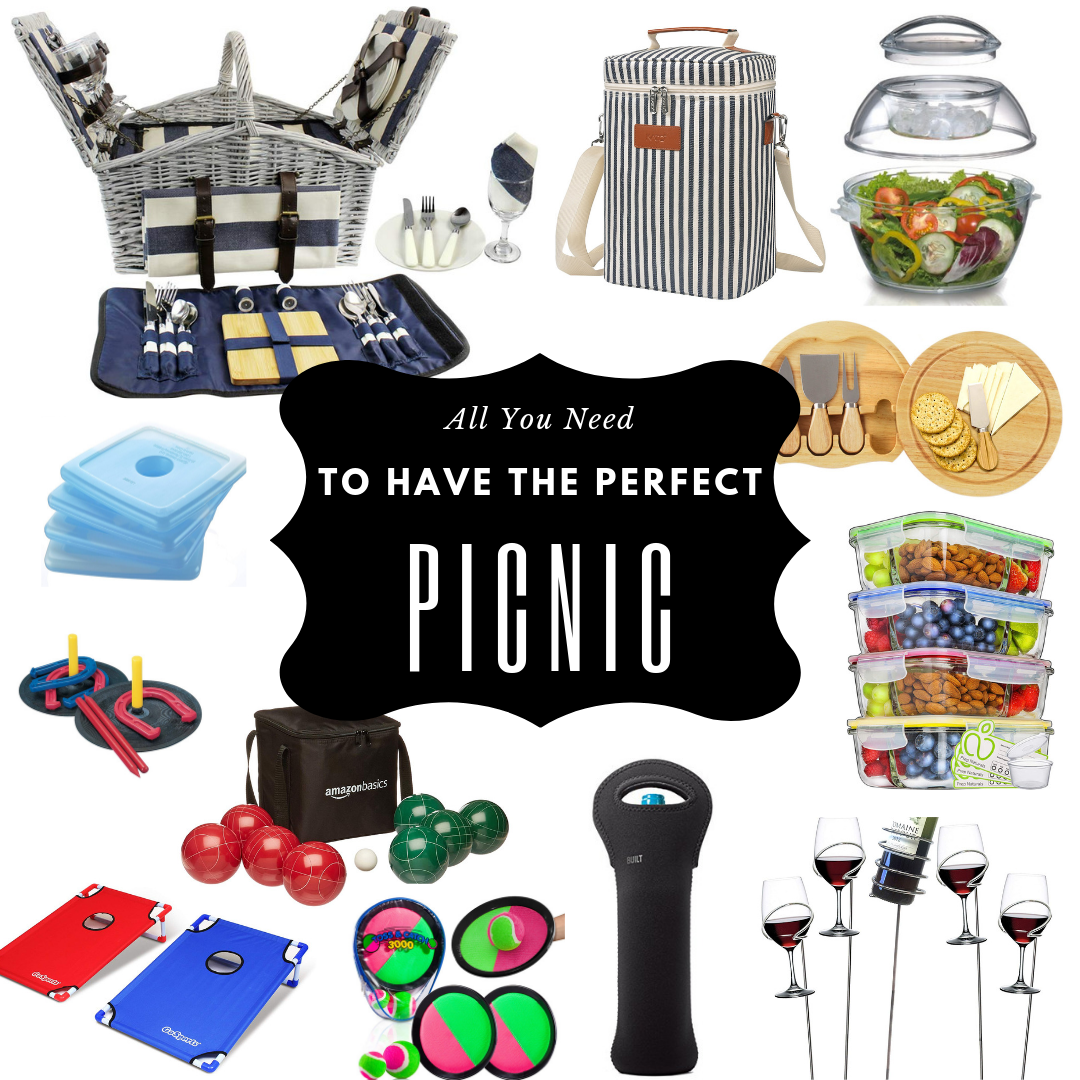 What You'll Need:
And some fun game ideas to bring along:
And finally, if you need any ideas for the main course, check out this recipe for Picnic Ham with Orange Glaze – Yum!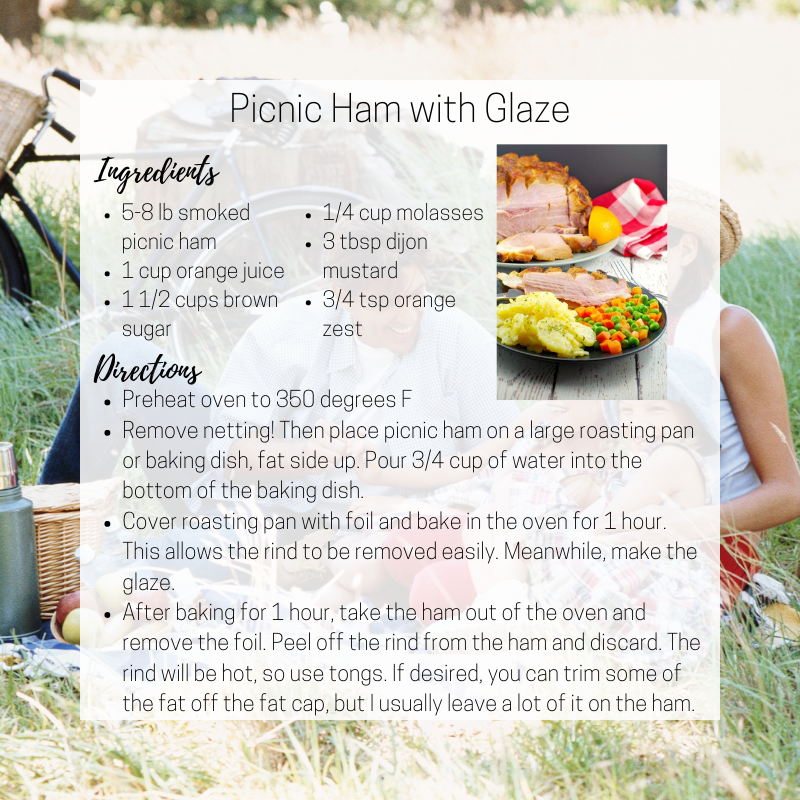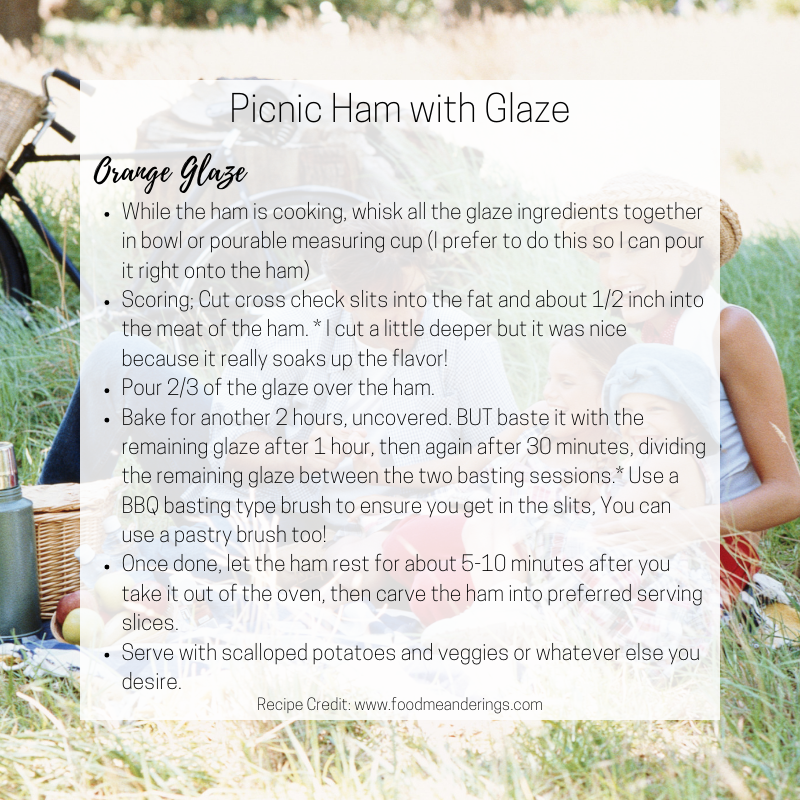 I hope your picnic is sweet and oh so fun!
Written By: Angie